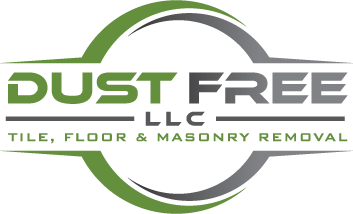 Dustless Tile Removal Services in Bend, Oregon
If you are a commercial or residential property owner looking for a top-quality dust-free tile removal in Bend, Oregon, then look no more than the inventor of dustless flooring removal! DustFree Bend LLC is a DustRam® certified contractor, the inventor of the dustless tile removal method. Our system captures 99.97% of the dust created during the flooring removal process. This means that we remove down to 0.3 microns of dust leaving your home in cleaner condition than when we first arrived. As a DustRam® certified contractor, we use the DustRam® system of advanced technology to remove your flooring better, faster, and cleaner. Choose the original dustless tile removal company to remove your flooring. Contact DustFree Bend LLC today for a free project quote.
Hours of Operation:
Monday – Friday: 7 AM to 4 PM
Saturday – Sunday: Closed
Why Choose a DustRam® Certified Contractor for the Job
The DustRam® process is cleaner and more environmentally friendly when compared to other solutions. As the inventor of the dustless method for flooring removal, the goal is to provide each customer with a service that prevents exposure to tile dust. In traditional and virtually dust-free methods, dust is still present in the home after the tile removal job is completed. Breathing crystalline silica dust for short or long periods of time has been known to cause serious respiratory illnesses that have also been reported as fatal in certain cases. With this in mind, DustRam® began the invention of a reliable system to ensure that tile dust never goes airborne and that you are left with an uncontaminated home. This is the primary advantage of choosing a DustRam® certified contractor like DustFree Bend LLC for floor removal services. No dust and no mess! 
Our Process Eliminates Exposure to Dust and Leaves Your Home Cleaner
If you are planning to remove tile flooring in your home or commercial location, DustRam® offers sophisticated solutions for this task. Our team of flooring specialists provides special advantages when removing many types of flooring, including:
Saltillo Tile
Ceramic Tile
Tub Surround and Backsplash
DustRam® owns 24 patents of state-of-the-art equipment and tools applied in the dust-free flooring removal process. This equipment is designed to collect dust from the moment it is created. Dust is sucked up by the PulseRam® vacuum and it is contained until we dispose of it.
DustFree Bend LLC is OSHA Compliant – Keeping You and Your Home Dust Free
Homeowners tend to avoid flooring removal projects because they do not want to deal with the interminable problem that silica dust brings. Outdated methods expose you and your residence to hundreds of pounds of dust that pervade your cabinets, pantry, drawers, and much more. DustRam® has designed its equipment to effectively prevent exposure to tile dust and provide all the benefits of best-rated floor removal services coupled with an immaculately clean result.
One of the most effective ways to breathe new life into the decor of the home is to swap out old tile for new tile. Replacing tile in your kitchen, living room, or bathroom is an exceptional way o immediately improve the aesthetic of your property. If you are choosing to elevate your interior design and enhance the elegance of your home, replacing your flooring is a great place to begin. But don't make the mistake of letting any contractor remove your flooring. Choose an OSHA-compliant company that will capture the dust, leaving your home cleaner than it was upon arrival.
OSHA sets certain guidelines for working in environments with hazardous substances. Silica dust is one of the substances that OSHA lists as a respiratory hazard and a carcinogen. The CDC and the BNIOSH also recognize crystalline silica dust as an extremely dangerous substance that should not be inhaled. Fortunately, the solution is to hire a certified DustRam® contractor such as DustFree Bend LLC. We guarantee customer satisfaction.
Dustless Over Traditional and Virtually Dust Free Companies
Silica dust is a common component of dust that flits through the home. After flooring removals and especially those that involve leveling compounds, cement-based thin-set, stone, or tile floor, great quantities of silica dust are emitted into the immediate location in a very fine powder that is easily disturbed. The considerable amounts of silica dust released into the air in the floor removal process are far above OSHA's Permissible Level of Exposure. These dust particles are so small, they cannot be seen by the naked eye. Smaller than a single grain of sand, silica dust is abundant and extremely difficult to get rid of once it is dispersed in the home.
If you have a project and your contractor is looking for a suitable floor removal service, consider the health and safety of your family and ask them to favor our reputable services. If you are having your floors or tiles removed with anything but our specially designed equipment you could be placing the home's occupants at risk. These risks are many degrees higher than the Permissible levels of silica dust as described by OSHA. But all that can be avoided by selecting a tile or floor removal from our well-trained professionals with equipment specifically designed to avoid this problem.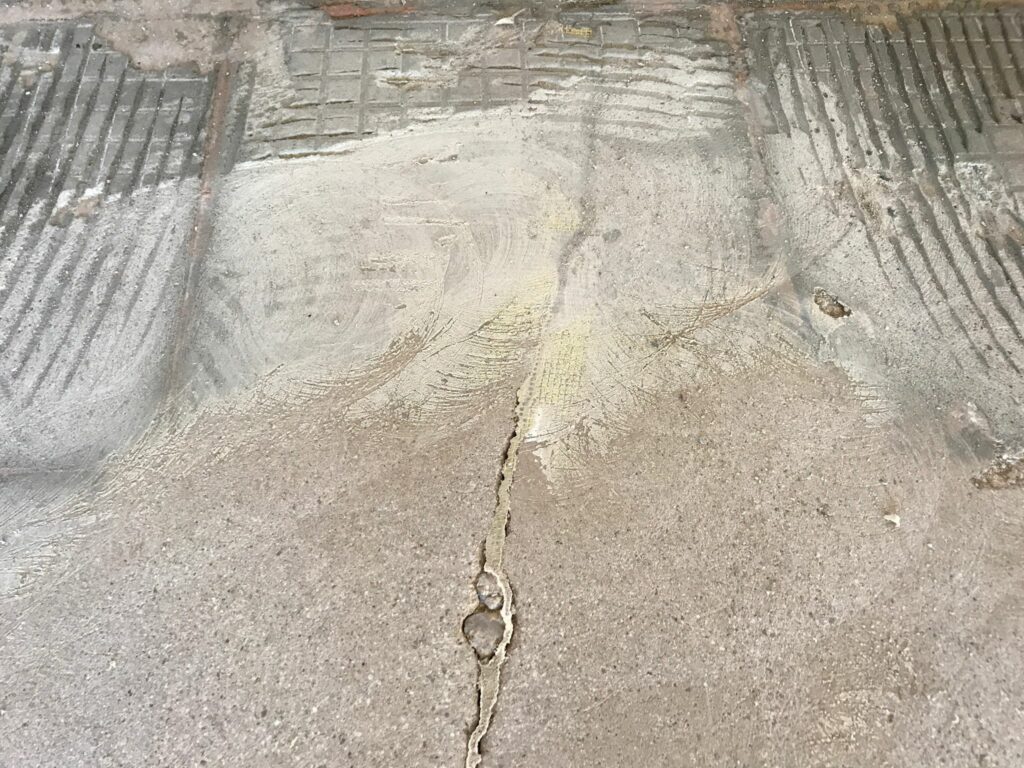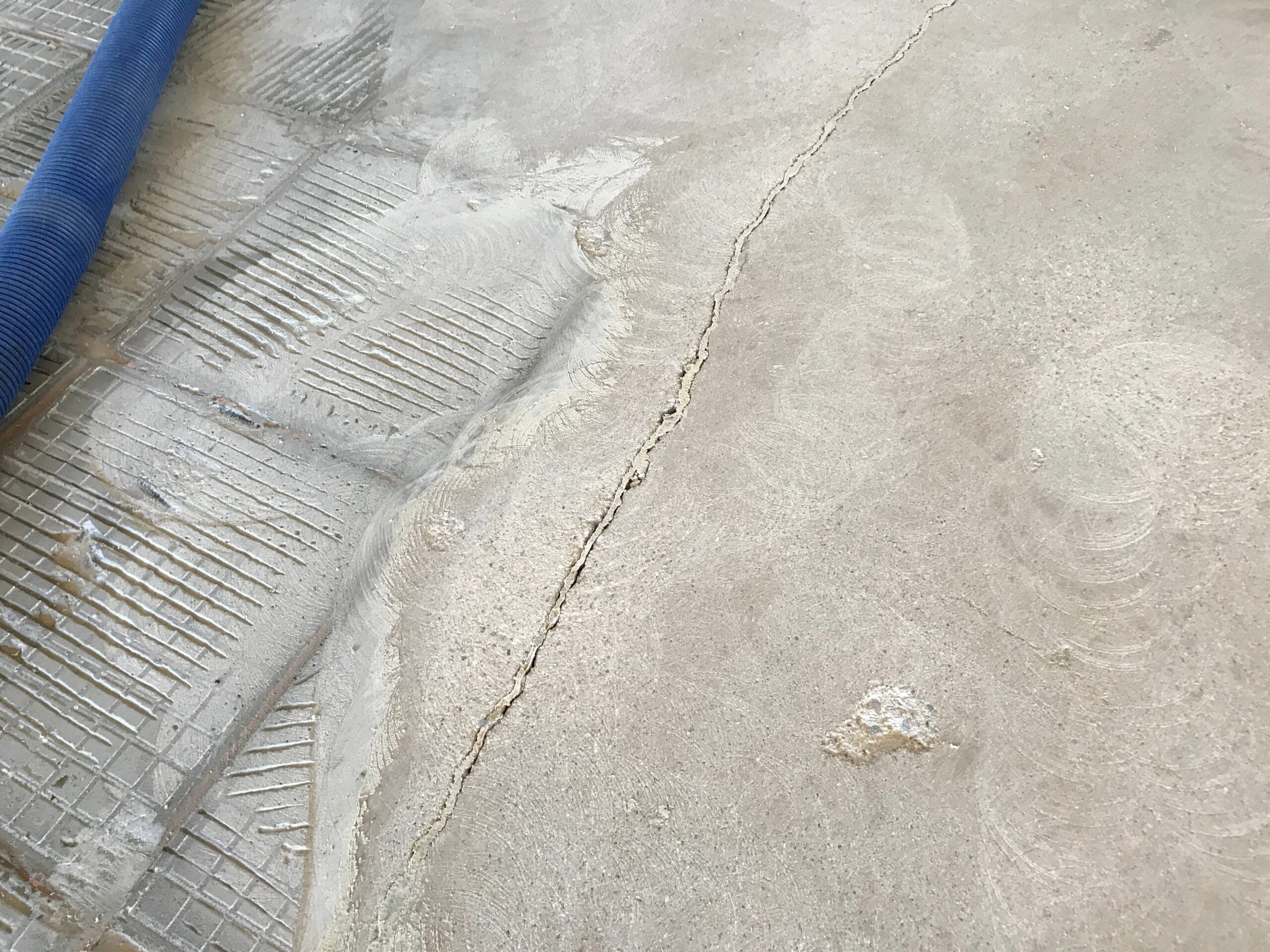 What Are The Main Benefits of a Dust Free Floor Removal?
Cleaning Costs
The costs for demolishing the old floor to make room for a new floor are considerable. But if you are using equipment that disperses airborne toxins far and wide and creates an unhealthy environment, the costs can be even more elevated. To effectively reduce the levels of silica to below OSHA Permissible Levels of Exposure it will require several professional cleanings that will include dusting insides and outsides of cabinets, baseboards, ceiling fans, ceilings, light fixtures, and windows.
But there's more to the task than that. Dust can collect across your bookshelves, decorations, curtains, crown moldings. The average cost for the cleaning of this magnitude is between $550 and $800. In most cases, more than one cleaning will be needed to restore the level of silicone in the atmosphere to normal levels. Considering that it is essential to keep toxic dust from accumulating in your home, it is the most efficient plan to prevent it from becoming airborne from the beginning.
Health Cost
For the homeowner choosing the DIY route, health concerns should be a constant concern. In addition to wearing protective gear, it takes special skills and know-how accumulated through years of experience to carry out this task effectively and without health risks. The demolition of flooring can release as much as a pound of dust into the air containing particles that are known to cause health conditions.
Even after an immediate deep cleaning, the dust from the project will be tracked in and around the home or commercial location by home residents and clients, and employees. This dust can cause a wide range of health conditions including COPD, allergies, asthma, and aggravation of the lungs and pulmonary tracts.
Time Cost
Finally, there is the time factor involved. The entire press of remodeling your home is an investment of time where your life will be affected by the ongoing process. Anything that can be done to save time will also save money and working clean is always the smartest route to the most desirable solutions. When you work with the dustless system you will save time that would otherwise be spent in putting up plastic sheets and taking other second-rate measures to prevent the dust from being released in this process.
If this is taking place in a commercial location this can mean a significant period of downtime, which can adversely affect your bottom line. By minimizing the need for considerable preparations and extensive cleaning projects after the tile or floor removal process has been completed, a Certified DustRam® contractor will allow you to complete your project in less time.
Below are different flooring materials that we can remove dust free:
Ready to Get Started? Book Your Bend Tile Removal.
As you may know by now, plenty of health-related problems occurs directly related to exposure to tile dust. Inhaling this substance increases the susceptibility and predisposition to specific respiratory diseases like silicosis. OSHA executed security control for the construction field because of the high risk and exposure to silica dust. These particles are carcinogenic meaning they cause lung cancer and other serious illnesses. With the prestigious DustRam® equipment, there is no need to worry about being exposed. Our advanced technology allows us to capture the silica dust particles, keeping you and your loved ones safe!
Still undecided? Before taking the next step and rushing to hire a floor removal professional, there are a few contrivances to factor into your decision. First and foremost, understanding the differences between methods is vitally important. The original process of tile removal is the traditional method that removes tile yet exposes you to the dust. Traditional tile removal contractors do not use the technologically advanced equipment that will capture the dust. The traditional process completely exposes your home to silica dust.
Virtually dust-free on the other hand is a process where you are unable to see the dust but this does not mean it has been captured. You are in fact still exposed to it in large amounts. The objective of this method is to ensure no dust can be seen in your home. Silica dust is microscopic, 100 times smaller than a grain of sand to be exact. You are still severely exposed to this dangerous and harmful dust with this method. Finally, dust-free tile removal, is the only method that captures 99.97% of tile dust the instant it is created.
Choose DustFree Bend LLC for your flooring removal project. We will leave your home significantly cleaner than it was when we first arrived.
Now that you know more about our company and have a better idea of how our process works, we encourage you to reach out to our team with any questions, comments, or concerns you may have. If you are interested in learning more about our dustless flooring removal services in Bend, OR, please check out our videos bend with past projects.
Learn More About the Dustless Tile Removal Process